Members of the Worcester County Sheriff's Office recently visited Fitchburg and Leominster as they celebrated Random Acts of Kindness week.
Part of the department's Random Acts of Kindness Initiative, the WCSO randomly distributed goody bags to local residents throughout Worcester County "who were going about their daily business," according to a press release, every day between Monday, Feb. 13 and Friday, Feb. 17.
Sheriff Lew Evangelidis said it was important for the WCSO to engage as such with those communities and that it was important to spread kindness to others.
"As a law enforcement agency, it is crucial for the Sheriff's Office to build bridges, big and small, in the communities that we serve," Evangelidis said. "This week allows our staff to engage with citizens 1-on-1, educating the public on the role of the Sheriff's Office and the importance of fostering relationships with local law enforcement."
"Above all else, there is no doubt that we could all use a little more positivity and random kindness in our daily lives," he said.
More than 3,500 bags were distributed by Evangelidis and other WCSO staff, including correctional officers, community support center staff and volunteers. The bags, which were sponsored and funded by Tito's Handmade Vodka, contained chips, cookies, candy and water.
This was the second year that Evangelidis and the WCSO celebrated Random Acts of Kindness week, which is promoted by the Random Acts of Kindness Foundation. Founded in 1995, RAK was inspired by the idea that "people should stop reporting on 'random acts of violence' and 'practicing random acts of kindness and senseless acts of beauty.'"
For more information on the WCSO, visit worcestercountysheriff.com. For more information on RAK, visit randomactsofkindness.org.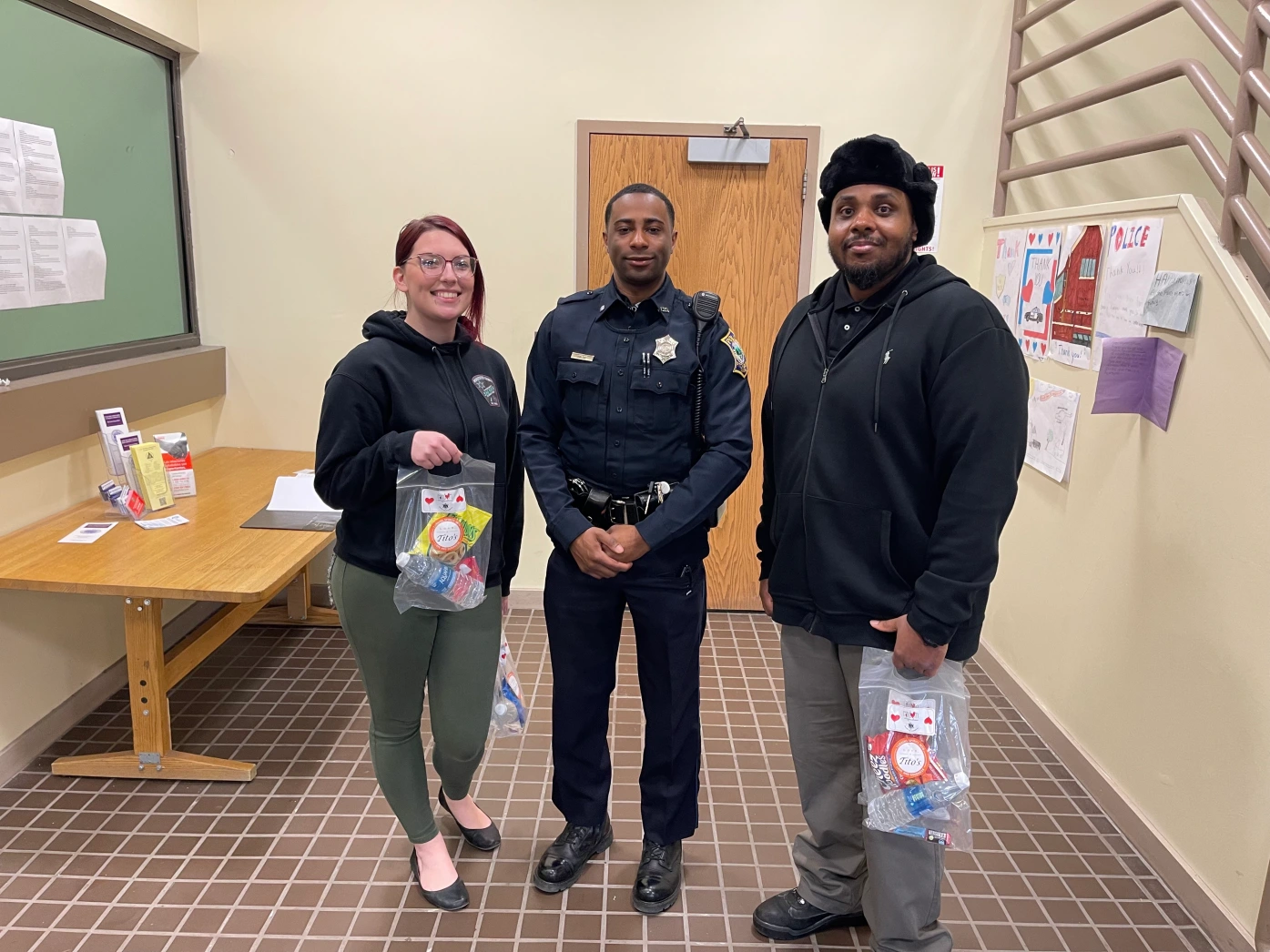 Staff from the Worcester County Sheriff's Office deliver Random Acts of Kindness goody bags to the Fitchburg Police Department.