Updated: Aug. 23, 2022, 5:35 p.m. | Published: Aug. 23, 2022, 5:33 p.m.
By Kiernan Dunlop – MassLive.com
Worcester County Jail inmates have picked and washed 250,000 pounds of produce donated to area senior centers, soup kitchens, veterans' groups, and charitable organizations over the last 10 years, according to the Worcester County Sheriff's Office.
The inmates help grow the produce at the Organic Farm at Worcester County Jail and in addition to being donated to local organizations, the farm helps feed inmates at the jail.
The 14-acre farm in West Boylston produces roughly 500 pounds fresh produce daily and approximately 40,000 pounds in a growing season, according to the Sheriff's Office. This year 12,000 of produce, like zucchinis to apples, has been donated.
"We created this program to provide an ultra-low-cost solution to offer
fresh food to our communities," Worcester County Sheriff Lew Evangelidis said. "Community members have access to fresh, beautiful, organic produce grown at the Worcester County Jail. I'm so proud to have a program that requires little funding and helps so many people."
The inmates that participate in the program are low-risks offenders who stay in the Jail's Work Release Building, according to Eric Eisner, a spokesperson for the Sheriff's Office. Inmates in the Work Release building are able to work on facility grounds and are giving the opportunity to volunteer at the Organic Farm. "Inmates receive 'good time' credits each month for activities of this nature," Eisner said.
The number of inmates in the program varies from four to eight and those
inmates typically work from 10 to 25 hours a week, according to Eisner.
"The Sheriff has been committed for many years to providing fresh produce to those we serve," Aj Alkire, President of the Webster Dudley Food Share said. "We appreciate the Sheriff and his track record of supporting our organization. There is a tremendous need in our communities for these veggies."
The Worcester County Jail's farm is the largest on a correctional facility in Massachusetts, according to the Sheriff's Office.
"The Organic Farm works to benefit many organizations throughout Worcester County," Evangelidis said. "In addition to our charitable work, thousands of pounds of produce are used here in the kitchens of the West Boylston facility to feed the inmate population. The organic farm initiative equates to tens of thousands of dollars in food cost savings. With soaring food costs, it is more important now than ever before to provide fresh produce to those who can least afford it."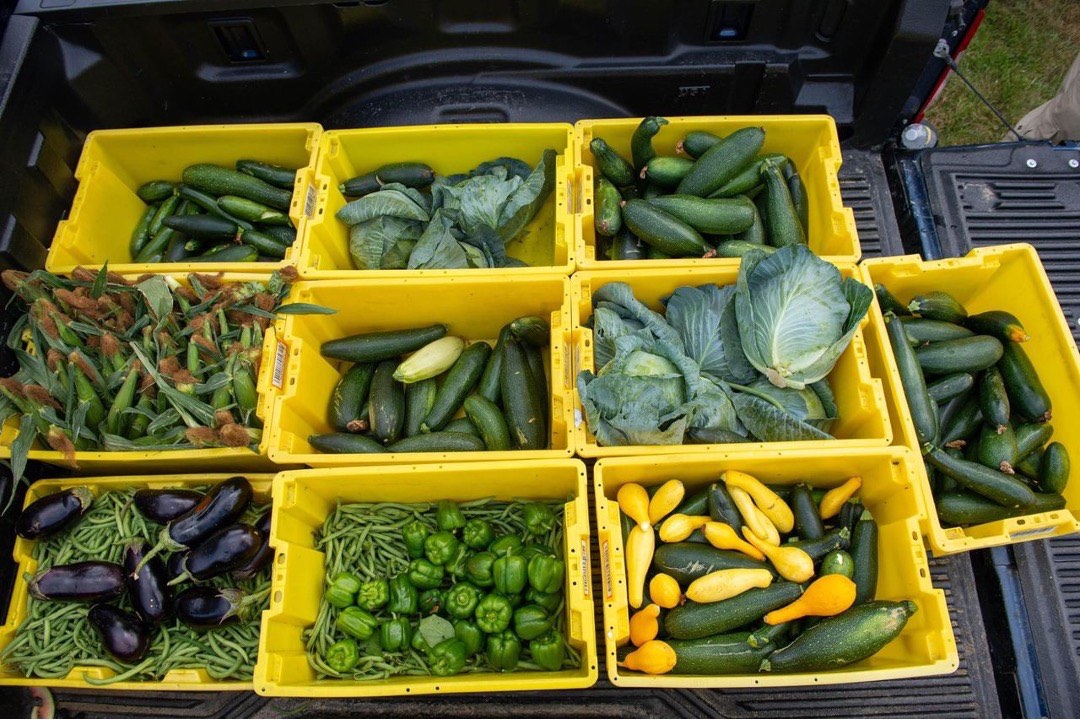 Organic produce grown at Worcester County Jail's farm